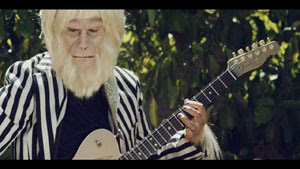 The latest video in a monthly series of releases from guitarist John 5 pays homage to the legendary sci-fi characters of Planet of the Apes with his new single "Here's to the Crazy Ones".
Either click on the image to watch or click here.
The song is available for purchase wherever digital music is sold.
Some names may be trademarks of other companies
Related articles