BOYS NOIZE REVEALS FIRST REMIX "WHAT YOU WANT" (JIMMY EDGAR DUB REMIX) VIA ROLLING STONE HERE
(Free HERE)
OUT OF THE BLACK – THE REMIXES OUT 2/3/14 VIA BOYSNOIZE RECORDS
TEASER VIDEO EXCLUSIVE VIA BILLBOARD HERE
(Free HERE)
BOYS NOIZE LIVE AT HOLY SHIP!!! 
On February 3rd 2014, 
BOYS NOIZE
 (Alexander Ridha) will release 
Out Of The Black – The Remixes
. The album includes unreleased remixes from 
Audion (Matthew Dear), Oliver, Jimmy Edgar
, 
Housemeister 
and 
MMM 
in addition to BOYS NOIZE DJ-edits. Yesterday, he revealed the first Jimmy Edgar remix via 
Rolling Stone
HERE
 (free to share 
HERE
). "Jimmy Edgar is one of my favorite producers right now," Ridha tells 
Rolling Stone
. "On his remix he took the funk essence of the original and flipped it to a darker but club-friendlier banger. So killer!". Earlier, 
Billboard Magazine
 shared the exclusive teaser video 
HERE
. The album also features the 
Blood Diamonds
 remix of "Got It", the 
Snoop Dogg
 collaboration first performed live at Ultra Music Festival (view live concert footage 
HERE
). In January, 
Boys Noize
 will release the official 
"Got It"
 music video featuring 
Snoop Dogg
 dancing to Boys Noize's signature raw vibe and sound.
"Here are my favorite released & unreleased remixes of my Out Of The Black album incl. Chemical Brothers, Justice, Chromeo, Oliver, Jimmy Edgar, Audion (Mathew Dear), Blood Diamonds + 2 DJ-edits of mine." – Alex Ridha"My aim was to take the rise and fall of the original song, but engross it within a completely different system of layers and groove. It's as if the song did I'ts thing at one club, grabbed I'ts coat and went to another club across town to take on a new life." – Matthew Dear / Audion

"When I received the remix request, I knew what I wanted to do immediately – to bring the 'clowns' from dark to light, from rap to techno and ready for the dance floor circus!" – Housemeister

"This remix was really fun to work on, so much that I ended up doing two.. one that Alex used for his live show and is now coming out and the other for the single, really happy to be part of this. I wanted the remix to sound like a power tool cutting through, and coincidentally thats what the vinyl looked like." – Jimmy Edgar
In the past year, Boys Noize has toured the US, Europe, Asia, Australia and South Africa with his signature SKULL, and performed headline shows at ULTRA, Bonnaroo, HARD Summer and HARD Day Of The Dead. In addition to releasing the GO HARD EP in June, Boys Noize teamed up with Skrillex this year to form the new group Dog Blood and lit up Coachella, Lollapalooza, Electric Zoo and HARD Summer with an electrifying live show. Entertainment Weekly described the Dog Blood debut at Coachella as "the world's most joyous Satanic ritual. It was mystifying but fascinating—the Sahara Tent became its own congregation complete with everything but the swinging incense." In September 2013 Dog Blood released the Middle Finger Part II EP (accessible HERE).
The remix album will be released on 
Boysnoize Records
 (BNR), a label 
Alexander Ridha
 founded 2005 in order to allow himself to retain full artistic freedom while releasing his own music under the name Boys Noize and other monikers. BNR became a home for multidirectional quality electronic music. The Berlin-based anarchist collective are celebrating their 100th deafeningly successful release incl. albums from high-ranked artists 
Spank Rock, Siriusmo, Housemeister, Strip Steve
 and 
SCNTS
, and EPs from 
Djedjotronic, Boody & Le1f, Peaches
 and 
UZ
. – and of course 
BOYS NOIZE
's debut 
Oi Oi Oi
 (2007),
POWER
 (2009) and 
Out of The Black
 (2012). Alex has also released his highly acclaimed
FABRICLIVE 72
 (stream 
HERE
) and BNR's 
Boysnoize presents Dance Mania
 (stream
HERE.
)
Boys Noize Out Of The Black – The Remixes (out 2/3/14 via BNR):
** Previously unreleased & exclusive mixes
1. What You Want (Jimmy Edgar Unreleased Dub MixAlb)  **
2. XTC (MMM Remix Boys Noize Re-Did) **
3. Missile (Boys Noize DJ Edit) **
4. Conchord featuring Siriusmo (Oliver Remix) **
5. Ich R U (Justice Remix)
6. Got It featuring Snoop Dogg (Blood Diamonds Remix) **
7. What You Want (Chromeo Remix)
8. XTC (The Chemical Brothers Remix)
9. Stop (Audion's Acid State Mix) **
10. Circus Full Of Clowns feat. Gizzle (Housemeister Remix) **
FREE TO SHARE:
"Starwin" music video HERE
"Ich R U" music video HERE
"Stop" interactive music video HERE
Snoop Dogg and Boys Noize "Got It" LIVE AT ULTRA HERE
"Got It" feat. Snoop Dogg HERE
"Ich R U" Justice remix HERE
"What You Want" music video HERE
Boys Noize & Housemeister "1988" HERE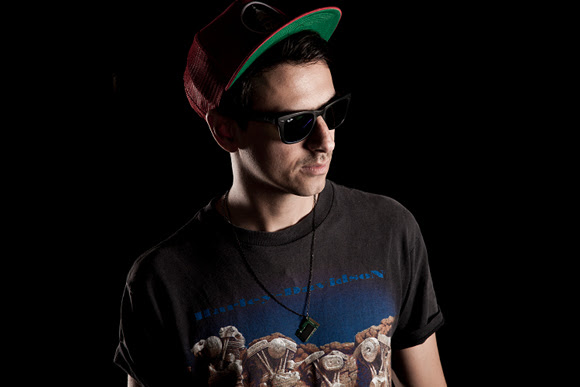 http://boysnoize.com/
http://www.twitter.com/boysnoize
http://www.facebook.com/boysnoize
http://www.soundcloud.com/boysnoize
http://www.instagram.com/boysnoize
Spotify: HERE
iTunes: HERE
Beatport: HERE