Song Now Available as "Instant-Grat" at iTunes with Pre-order of New Album
The Concrete Confessional, Due out Friday, May 13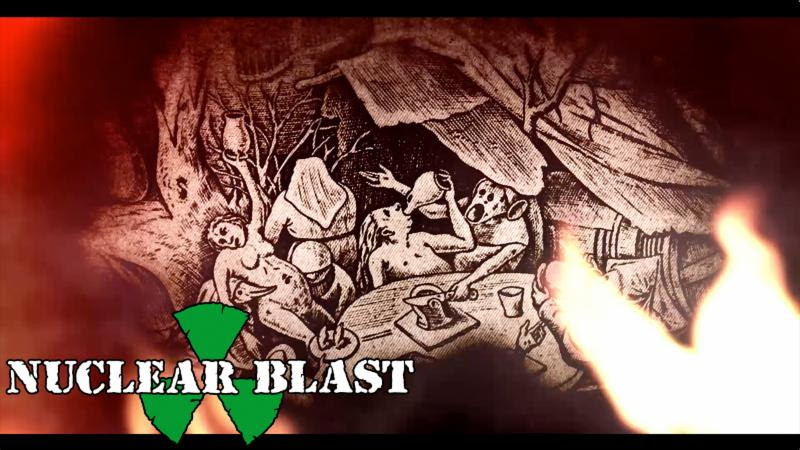 Wake up alone, again nothing's changed
Infected my demons, all my visions become deranged
Seven enemies to vanquish one by one
Hatred blisters the surface of my tongue
LOS ANGELES, CA – Monday, May 9, 2016 — Today, Hatebreed premieres the lyric video for the track "Seven Enemies," which can be viewed here:   
https://youtu.be/syhoHIe6Wpc 
The song, from Hatebreed's upcoming album The Concrete Confessional (May 13, Nuclear Blast), is a take on the Seven Deadly Sins that have a place in most of the world's religions.  "A lot of people gravitate towards their vices and sins and it dooms them," said the band's Jamey Jasta.  "They lead to destructive lifestyle patterns, and then that starts affecting the people around them."
"Seven Enemies" is now available as an instant-grat track when 
The Concrete Confessional
 is pre-ordered on iTunes.  Go to 
http://nblast.de/HatebreedTCCIT
to place your order and claim your download.
Hatebreed – vocalist Jamey Jasta, guitarists Wayne Lozinak and Frank Novinec, bassist Chris Beattie and Matt Byrne on drums – have just completed a run of European dates.  Starting this Friday, the day the album is released, the band kicks off a 25-date headline tour of North America with Devildriver (on all dates), Devil You Know and Act of Defiance on selected dates.  The complete itinerary, as well as access to tickets and VIP packages, are available at 
www.hatebreed.com
Seven Enemies
Today is not the fucking day
I sympathize with their pain
Their negative ways
Giving birth to endless cries and complaints
I'm too close, just boiling with rage
I choke on this feeling of war
In my throat every day
Swallowed every bitter pill, now I'm forced to chew
Hearing every vicious word
Their filthy mouths spew
My thoughts descend into the abyss
My heart is begging me to finish this
Today I wish a motherfucker would try
Think of someone other than themselves one time
Today I wish a motherfucker would try
To see this fucked up world through my eyes
Please god don't let me act on these words
And forgive those who choose to test my last nerve
I see red, can't cleanse it away
They took kindness for weakness
Now they answer on this desperate day
Wake up alone, again nothing's changed
Infected my demons, all my visions become deranged
Seven enemies to vanquish one by one
Hatred blisters the surface of my tongue
Today I wish a motherfucker would try
Think of someone other than themselves one time
Today I wish a motherfucker would try
To see this fucked up world through my eyes
Not today
I thought they'd find a better way
Today is not the fucking day